Heirloom / St. Catharines Playbill Notes
Last updated: Sep 17, 2022

Artistic Director
ILTER IBRAHIMOF
Thank you for joining us for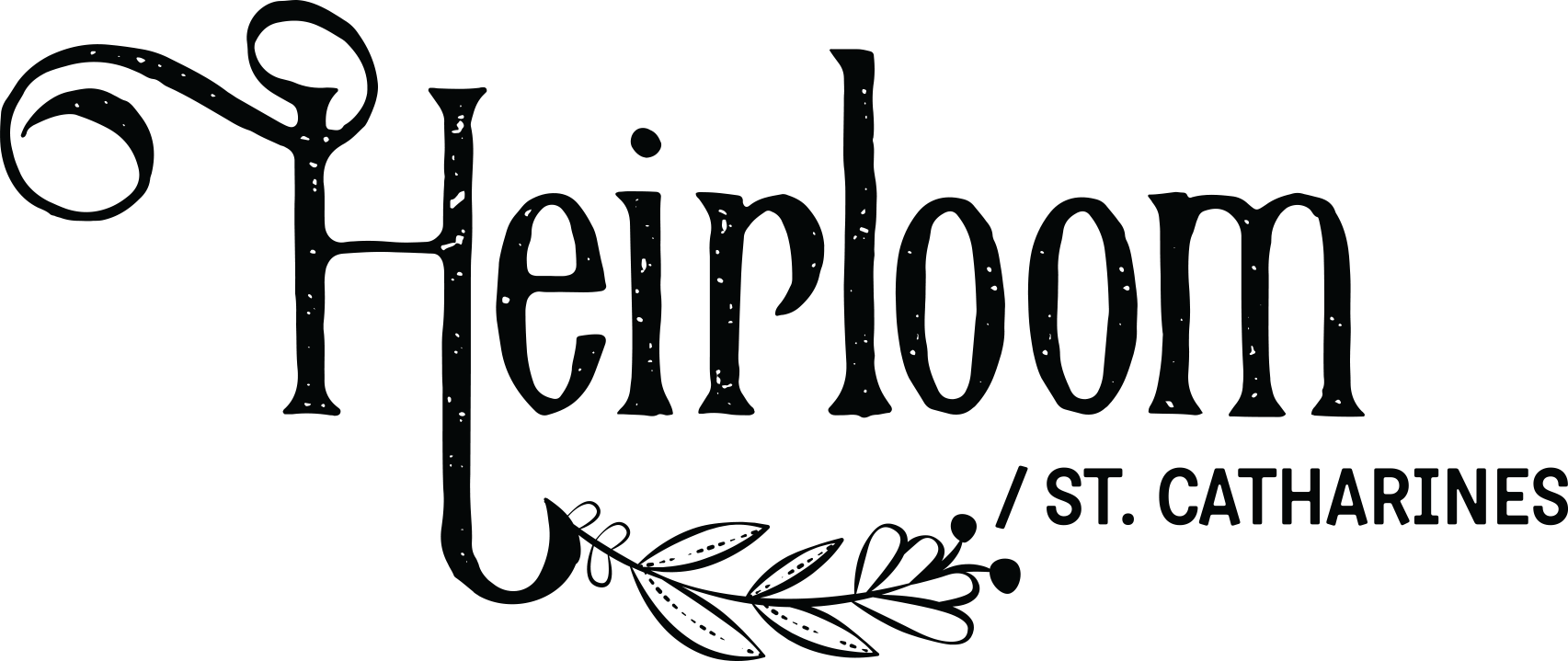 Sep 17, 4 pm
World Premiere
A Fall for Dance North commission
Co-presented with
FirstOntario Performing Arts Centre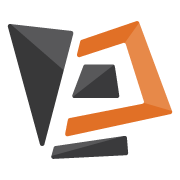 ---
In Blue Rooms
New full-length work
Duration: approximately 60 minutes - no intermission
There will be a short post-show Q&A with the artists of Heirloom moderated by Diana Moser of FirstOntario Performing Arts Centre.
'In Blue Rooms' is a personal journey of four individuals that want to tell their stories as humans and as artists. It is a show about separation and finding what brings us together. The artists explore the relationships they have with themselves as well as with each other. The feeling of being stuck in a room with someone until you're forced to acknowledge one another. Getting to know a stranger only to find out you had more in common than you thought, and sharing the emotions that come from it. Mirrored sequences, dynamic movements, and flying objects create the closure of a long time of training and research.
Repertoire - In Concert Order
Fauré: Élégie
Piazzolla: Le Grand Tango
with Jugglers
Lutosławski: Four Dance Preludes
Fauré: Après un rêve
Granados: Spanish Dance No. 5 "Andalusia"
Albeniz: Leyenda "Asturias"
with Dancers
Beethoven: Trio in Bb, Op.11, ii. Adagio ed espressione
Lutosławski: Dance Prelude
Pidgorna: Lekking Birds (excerpt)
with Jugglers + Dancers
---
CHOREOGRAPHY:
Santiago Rivera Laugerud, born in Guatemala in 1997, is a Multidisciplinary Artist dedicated to the arts from an early age. Influenced by contemporary dance and physical theatre, he has specialized in juggling where he has been able to fuse these different art forms together. Santiago is the first Central American to be accepted into Montreal's National Circus School in Canada. His work has been recognized by multiple organizations such as Guatecirko, Montréal Complètement Cirque, TOHU, Cirque Éloize, and Les 7 Doigts de la Main.
Zack Martel is a multidisciplinary circus artist specializing primarily in juggling and movement. Born in Toronto, he was exposed to the world of art at a very young age by his art loving mother and musician father. Zack is strongly influenced by art forms outside of the world of circus including Film, Music, Painting, Writing, Dance, etc. He is inspired by bold colours, surreal concepts, and 80's funk. His idols include Salvador Dali, Andy Warhol, David Lynch, Jim Carrey, and Bootsy Collins.
MUSICIANS:
Michael Bridge is a musical maverick. He's a virtuoso performer on both the acoustic accordion and its 21st Century cousin, the digital accordion. His concerts capture the energy and panache of stadium rock with the elegance and discipline of chamber music.
He's won a slew of competitions in Canada and abroad and was named one of CBC's 30 under 30 classical musicians. He is completing a doctorate in performance at the University of Toronto with Joseph Macerollo and became a Rebanks Fellow at the Glenn Gould School. He gives over 100 concerts a year as a soloist and as a member of Bridge & Wolak and Ladom Ensemble. He's in high demand for masterclasses around the world.
Bridge embraces a musical aesthetic that is alternatively irreverent, deadly serious, meticulously prepared and completely in-the-moment. He's at home with classical, contemporary, jazz and folk music and has premiered 53 new works.
Ultimately, he aims to make your world more bearable, beautiful and human—even if only for the length of a concert.
Described as "authoritative, poised, and dripping with élan" (Jonathan Freeman-Atwood), 26 year-old South Korean cellist Daniel Hamin Go is recognised as a special emerging talent. Daniel has performed throughout North America and Europe collaborating with renowned musicians including Jonathan Biss, Miriam Fried, Rachel Podger, and Fazil Say; appearing in concert halls such as Berliner Philharmonie, Carnegie, Flagey Studios, and Konzerthaus Berlin.
Daniel studied at the Manhattan School of Music, Hochschule für Musik 'Hanns Eisler' Berlin, Royal Academy of Music, and the coveted Queen Elisabeth Music Chapel. From September, Daniel will join the Rebanks Family Fellowship and International Residency Program.
Daniel plays on a Francesco Rugeri, 1960, and a rare Joseph Henry bow, both generously on loan from private collections.
Hailed for his "technical prowess [and] perfect conveyance of…wit, humor, and effect" (Sarasota Herald-Tribune), clarinetist Brad Cherwin is one of "Toronto's best young chamber musicians" (Bachtrack). His playing has been lauded as "astounding" and "a total success … as flexible in tone as possible" (Calgary Herald).
Highlights of Cherwin's most recent season include performances with Barbara Hannigan as an Equilibrium Young Artist at the Lunenburg Academy of Music Performance, and a sold-out European recital debut at Hamburg's Tonali Saal with Ema Nikolovska, Hagar Sharvit, and Daniel Gerzenberg.
Cherwin is the co-founder, clarinetist, and graphic designer for Toronto's West End Micro Music Festival. After a sold-out first season titled MOZART IS DEAD, the festival returns in 2022 with minMAX.
Cherwin is also the director of The Happenstancers, a Toronto-based ensemble that features "an obscene amount of talent" (The WholeNote). Their concerts have been praised as "superbly planned, with a rich banquet of textures and colours…Next time these people throw a recital, run, don't walk" (Lydia Perovic, Definitely the Opera).
*All musicians are presented with the generous support of The Royal Conservatory of Music, Toronto. Special thanks to Barry Shiffman and Alan Macdonald.
PERFORMERS:
Basile Pucek is a French Canadian young man who was born in Montreal, a charming and lively city that allows him to evolve over the years.
Basile's education was built with the help of his family and friends, as well as his studies at the National Circus School of Montreal, an institution that helped him discover his passion for the art of movement.
He forges his identity through the experiences he undertakes, his many decisive trips, but also with his sensitivity regarding the world, and the elements that surround him.
Analyzing, innovating and planning guide him during his time on earth.
Originally from Brive-la-Gaillarde (France), Clémence Dinard graduated from the Montreal School of Contemporary Dance in 2022.

She began dancing at the age of three with ballet, passionate about the universe and the imagination brought to her by classical music.

In search of perfecting her dance, she joined the regional conservatory of Boulogne-Billancourt (Paris, France) at the age of seventeen, which brought her maturity and experience. Clémence flew to the School of Contemporary Dance in Montreal in 2019. There followed three particularly rich years where she cultivated her sincerity, leading her to assume the sensitive being that drives her through her listening to herself and to the other. These enriching collaborations will only strengthen his imagination as well as his ability to appropriate movement in a more personal and more introspective way. Today, Clémence is overflowing with desire and curiosity, and aspires to feed on multiple choreographic universes in order to continue this search for movement that drives her so much.
Philippe is a Quebec circus artist who graduated from the National Circus School of Montreal where he specialized in juggling and acrobatics. Philippe has had the opportunity to work with several internationally renowned companies. He has also had the opportunity to realize several artistic projects in self-production and in collaboration with other artists from the Quebec milieu.

 In addition to his passion for the circus, Philippe is always looking for new projects. He is guided by his curiosity to discover and explore more. With his open-mindedness, perseverance and creativity, this enterprising artist is always ready to take on new challenges.
Daniel Stefek
Dancer/Acrobat
Early in life I found an interest in martial arts, namely capoeira. Later in life this
curious interest grew into something more as I studied every martial art I could try. Quickly
and unexpectedly, I found a passion and appreciation for all types of movement; expanding
from martial arts into dance, acrobatics, and even theater.

Capoeira offered a base to build upon and with this my interest in acrobatic research
began. Growing older the realization came that all this movement vocabulary is without
purpose if there is no application for it. So here I am continuing my search with those dear
to me.

You can often find me rolling or slamming my body into the ground (or Friends) trying
to learn something, forever curious.
Heirloom Production Team
PRODUCER - Jillian Vanstone
PRODUCTION COORDINATOR - Angela Xu

LEAD TECHNICIAN - Julia Beaulieu
---
Engage with the Artists
To gain more insight into the creative process of In Blue Rooms and get to know the choreographers better, check out episode one of the third season of FFDN's in-house podcast Mambo, available to stream on demand.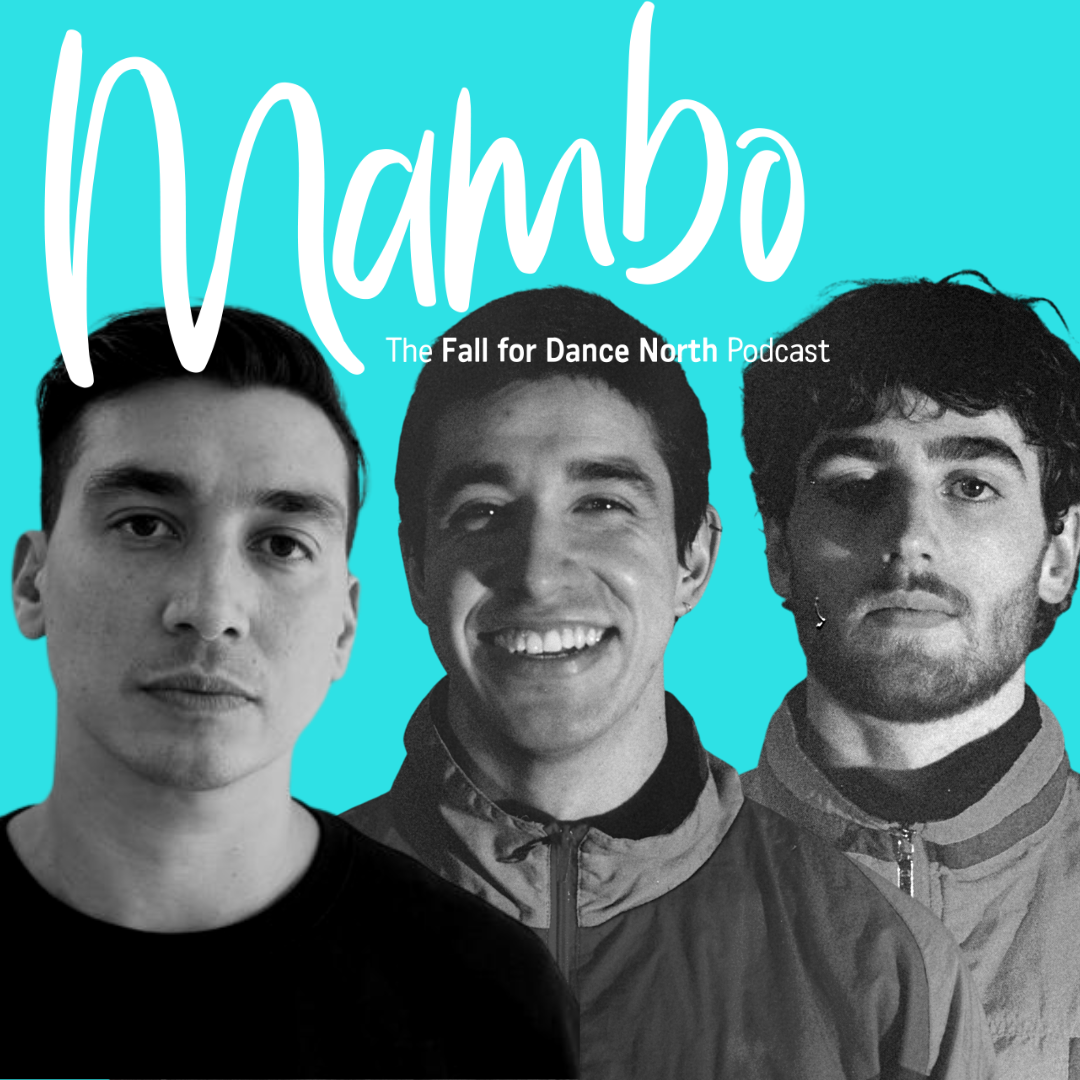 Also available on these popular streaming platforms
---
FFDN Team
Leadership
Ilter Ibrahimof - Artistic Director
Aviva Fleising - General Manager
Lily Sutherland - Executive Producer
Milana Glumicic - Producer, Digital Programming
Simon Rossiter - Director of Design
Aidan Ware - Director of Production
Melissa Forstner - Director of Advancement and Philanthropy
Melina Osorio - Finance and Advancement Officer
Sheila O'Neill - Communications & Marketing Manager
Seasonal Staff
Leah Totten - Festival Coordinator
Bradley Langham - Box Office Manager
Faith Buchanan - Community Arts Coordinator
Nikki Chabrol - Volunteer Coordinator
Elise Roopchan - Digital Engagement
Year-Round Collaborators
Web Developer/Web & Technology Team - Mouth Media

Graphic Designer - Eric Rochon (Brood Studios)

Publicity & Communications - Murray Patterson Marketing Group

Financial Services - Robert Gore and Associates
To read more about our team and their bios, please visit the Our Village page on the FFDN website.
Board of Directors
Chair Valerie Wilder

Past Chair Joan Lozinski
Philanthropist

Treasurer Gerry Hannochko
Advising Representative (Portfolio Manager), Dealing Representative - Qwest Investment Fund Management Ltd.

Julia Blackburn
CEO, NPower Canada

Jovana Blagotic
Chief of Staff, Chartered Professional Accountants Canada (CPA Canada)

Jim Hwang
Chief Operating Officer, Firinne Capital

Heather Ogden
Principal Dancer, The National Ballet of Canada

Emma Sako
Senior Associate, Torys LLP

Karen Sparks
Director, Philanthropic Advisory Services BMO Private Wealth