Join Our Team
Are you looking for fulfilling work in the arts? Want to meaningfully help enhance the profile of Toronto's Premier International Dance Festival?
We hire a number of seasonal staff for our festival each fall, as well as offer other paid opportunities throughout the year. As we grow, we seek creative, collaborative, and hard-working individuals with unique skills and experiences to strengthen our small but mighty team.
FFDN is not currently hiring, if you are interested in being a part of our 2023 festival, consider joining us as a festival volunteer, or check back here for future job opportunities.


Are you a dance-lover, arts advocate, adventure seeker, community builder, or simply looking to meet new people and connect meaningfully with the arts in Toronto?
As a not-for-profit charitable organization, Fall for Dance North depends on the enthusiastic support of volunteers to help make the festival happen! We provide opportunities for volunteers (age 18+) to gain new skills, develop a social network, and represent the FFDN brand while directly engaging with our audiences.

Volunteer roles may include:
Greeters

Scanners (box office support)

Ushers

Display set up / take down

Merchandise table assistant

Event hosting

Office / admin support

Team Leaders
Become a volunteer!
Although the majority of volunteer opportunities take place during the festival, we have additional opportunities to get involved throughout the year.
Stay tuned as we announce the volunteer schedule and sign up for the Fall 2023 festival!

If you would like to volunteer, or stay connected via our Volunteer newsletter please email volunteers@ffdnorth.com.
Volunteer Benefits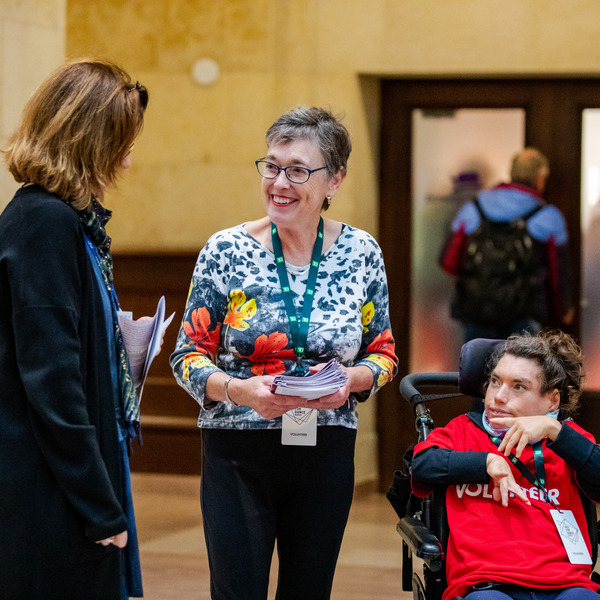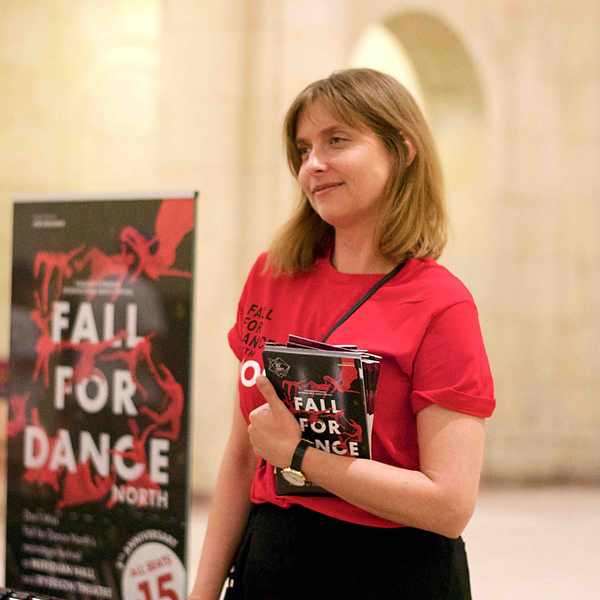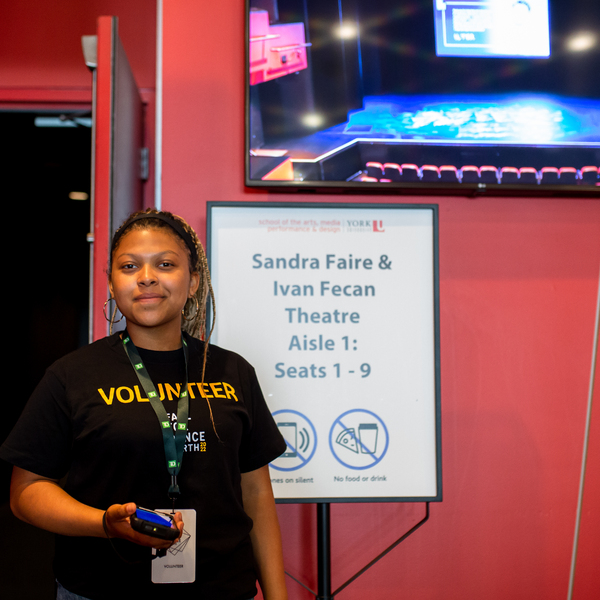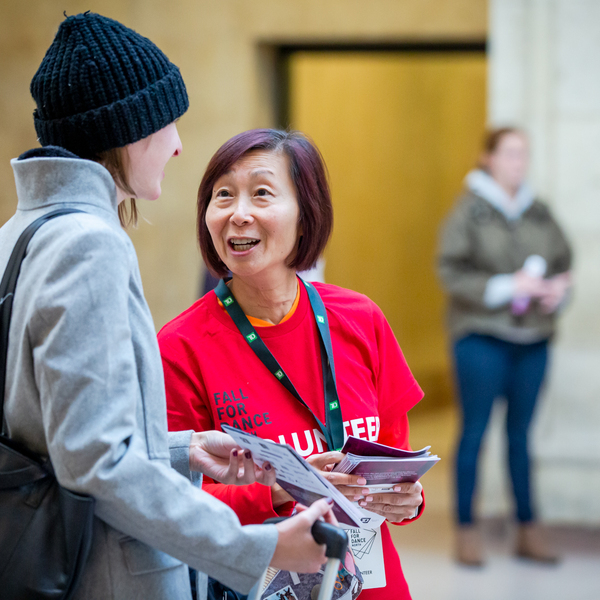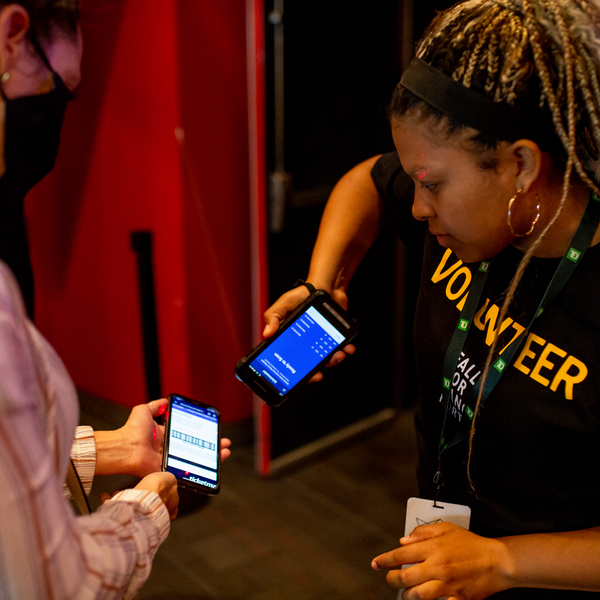 Are you a student currently or planning to become enrolled in post-secondary studies in either Fine Arts, Arts Administration, Business, Communications, Marketing or a similar field?

Internship opportunities with FFDN provide a hands-on introduction to the inner workings of a tightly knit performing arts organization. We are committed to providing interns with one-on-one guidance and mentorship in exchange for course credit. Generally, internships run during the spring semester March-June. Internships that fall outside of this period may be considered on a case by case basis. Please contact us at least one month prior to your expected internship start date to ensure we are able to accommodate.

If you are passionate about the arts and eager to be part of a fun and dynamic team, we encourage you to reach out to us. Alternatively, please consult with your student advisor or internship coordinator, as an internship opportunity with FFDN may already be available directly through your study program. To inquire about internship opportunities, please email FFDN General Manager, Aviva Fleising at gm@ffdnorth.com.